"When he worked, he really worked. But when he played, he really PLAYED." -
​Dr.
Seuss
---

​
​For most people work is a fundamental part of their lives. At One Plus One Counselling we can help you to understand the impact that your work may have on your self-definition and your quality of life. Hopefully your work is a source of fulfillment for you and is giving you a sense of purpose. However, even a fulfilling career has its challenges. For some people the job itself brings struggles. Very few people follow their dreams that emerge in childhood and early adolescence. Most of the time, the career choice is guided by personal aspirations, circumstances, and by other people. Job satisfaction is influenced by different factors such as the nature of work, pay, opportunities for promotion, co-workers, supervisor, and personal factors. We spend a considerable amount of time at work and our job: its purpose and the feeling of satisfaction that it brings, are very important. Additionally, the relationships at work have a tremendous influence on the quality of life. In certain situations work can be a source of considerable stress. Counselling offers new perspective, teaches new skills, and helps to find balance in life. Counsellor can guide you on your journey towards personal fulfillment and satisfaction.
Powered by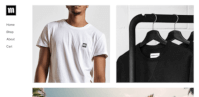 Create your own unique website with customizable templates.